Trusted Bail Bonds Agency in Clermont, FL
Experienced Bail Bond Agents Near Clermont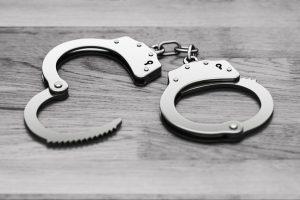 If you have been charged with a crime, you are entitled to a proper defense. It is probably easier for you to prepare that defense if you are not sitting in jail, and that is where we can help you. We are No Collateral Bail Bonds, and we provide you with access to experienced bail bond agents near Clermont, Florida.
We are here to listen to your situation without judgment or reservation, and we believe that everyone is innocent until proven guilty. We have connections with the justice system that we can use to process your bail paperwork as quickly as possible, allowing you to get out of jail fast. Learn more about our services below, and reach out to us for help!
Fast, 24/7 Bail Bonds
At No Collateral Bail Bonds, we always put the needs of our clients first, and that is why we give you access to fast, 24/7 bail bonds. We know that someone can get arrested at just about any time, and as soon as you go before a judge and have your bond set, we want to be available to help you get out.
Someone from our team is available to help you at all hours of the day or night. We will clearly discuss your options with you, letting you know how you or your loved one can get out of jail as quickly as possible at a price you can afford. We understand that everyone is in a different situation, and we will help you understand the features and benefits of each choice before we move forward. Let us help you get out of jail.
About Clermont, FL
Just a few miles west of Orlando, Clermont, Florida, is a beautiful place to live and work. The sun is always shining, you are never that far away from the coast, and you have easy access to Walt Disney World and Universal Studios. The traffic in Clermont, Florida, is relatively light, and there is always something fun to do. We want you to be able to experience everything that the gorgeous area of Clermont has to offer, and that is why we want to help you get out of jail.
At No Collateral Bail Bonds, we will work with you to help you or your loved one get out of jail quickly. We can help you post bond, process your paperwork, and get released, so you can reach out to a lawyer who can provide you with a proper defense. Contact us today to speak to a member of our team, and let us help you get out of jail.