Trusted Bail Bonds Agency in Eustis, FL
Experienced Bail Bond Agents Near Eustis, FL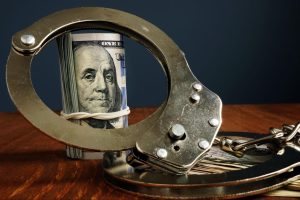 If you're looking for an experienced and reputable bail bond agency near Eustis, Florida, look no further than No Collateral Bail Bonds. We've helped countless individuals secure bail bonds to get themselves or their loved ones out of jail in Lake County, and when you need to make bail, we're here for you too.
If you or someone you love has been accused of a crime, preparing a strong legal defense is much easier outside the walls of a jail. We aim to help secure your release as quickly as possible so you can access the resources you need to prepare your case. Under federal law, you're innocent until proven guilty, and if you've been granted a bail amount, you also have a right to get out of jail on bond.
Whether you have questions about how bail works or are ready to sign for a bail bond, we're here for you, day or night. Contact us online or call our office to learn more or get started.
Fast, 24/7 Bail Bonds
At No Collateral Bail Bonds, we understand arrests don't only occur during normal business hours — they happen around the clock. That's why we're available 24 hours a day, seven days a week to help you secure the bail bond you need to get yourself or someone you love out of a Lake County, FL, jail.
Whether you've never dealt with the justice system before or have previously secured bail for yourself or a loved one, we'll walk you through each step in the process so you know exactly what to expect. When you work with our team, we aim to make the bail process as simple, streamlined, and low stress as possible for you by offering:
Remote, over-the-phone bond services
Expedited paperwork processing to secure the fastest possible release from jail
Affordable service to help ensure you're able to post bail even if you're experiencing financial difficulties
Around-the-clock assistance, whether you need to chat by phone or in person
If you need help making bail, it would be our pleasure to assist you, whether there's a misdemeanor or felony offense involved. We'll listen to your situation — no judgment involved — and work with you to determine what your best bail option would be. We've worked with individuals from all backgrounds in numerous types of cases, and we're ready to help you too.
About Eustis, FL
Eustis, Florida, is located in north-central Lake County and is one of several smaller towns contained within the Orlando-Kissimmee-Sanford metropolitan area. According to the 2020 census, roughly 23,200 people call the town home, and the area has seen steady population growth of nearly 2% annually. Residents of Eustis enjoy a quick commute to Orlando, highly rated public schools, a culturally diverse population, plentiful housing, a vibrant community, and a lower crime rate than Florida as a whole. While roughly 20% of the population is retired, young persons and families are equally at home in this charming central Florida town.
If you live in or near Eustis, FL, and need to bail yourself or a loved one out of Lake County Jail, don't hesitate to get in touch with our team at No Collateral Bail Bonds. We're available 24/7 to assist you, so call us anytime, day or night, at (352) 343-6000 or contact us online to get started.