Trusted Bail Bonds Agency in Tavares, FL
Experienced Bail Bond Agents near Tavares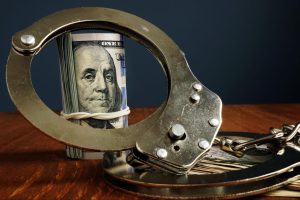 If you are looking for a bail bond company near Tavares, Florida, it would be our pleasure to assist you. We are No Collateral Bail Bonds, and we are here to help you during your time of need. We understand that the prospect of getting arrested and charged with a crime can be stressful, and we believe in innocent until proven guilty.
Everyone is entitled to a strong legal defense, and we believe it will be easier for you to prepare your defense after getting bailed out of jail. You should not have to spend a second longer in jail than is absolutely necessary, but the justice system can be slow. You need someone with connections who can help you process your paperwork as quickly as possible, and that is where our team can help you.
Fast, 24/7 Bail Bonds
We provide Fast Bail Bond services 24 hours per day, seven days a week. If you have never been through the justice system before, you may not know exactly what to expect. We are available around the clock to help you get bailed out as quickly as possible.
Some of the reasons why you should partner with our team include:
We will always handle your paperwork as quickly as possible.
We can either work with you directly or talk to one of your family members to get your bail posted quickly.
A member of our team is always available to assist you, regardless of when you are arrested.
Our services are affordable, allowing you to post bail even if you are on a tight budget.
It would be our pleasure to assist you, so reach out to us today to speak to a member of our team. At No Collateral Bail Bonds, we are here to listen to your situation without judgment or reservation, so give us a call (352) 343-6000.
About Tavares, FL
Tavares, Florida is a beautiful area located in the center of Florida. It is known for its beautiful scenery, and it is not far from Orlando. The weather is warm throughout the year, there are lots of unique animals, and there is always something fun to do in the greater metropolitan area.
One of the major highlights is Wooton Park, which provides fun for the entire family. There is even a splash pad where people can relax and cool off during the summer. In addition, Lake Dora is known for its comfortable water, fishing opportunities, and boating races. There is even a seaplane base that is perfect for anyone looking for a unique adventure.
Sometimes people make mistakes, or bad things just happen. Everyone deserves their day in court before they're put in jail. If you want to enjoy everything that Tavares has to offer and take time to prepare for your trial, count on the team from No Collateral Bail Bonds to help you get out of jail fast.