How to Choose the Right Bail Bonds Agency: Top Tips and Factors to Consider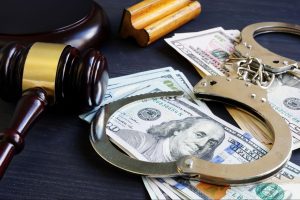 When a loved one is arrested, it can feel like the rug has been pulled out from under you. Emotions run high, and your priority becomes getting them out of jail as quickly as possible. This is when the expertise of a bail bonds agency becomes indispensable. However, it's crucial not to let your emotions get the better of you when selecting the right agency. In this blog post, we'll share top tips and factors to consider when choosing the perfect bail bonds agency to help you navigate this trying time.
Experience Is Key
As the old adage goes, "There's no substitute for experience." When searching for a bail bonds agency, prioritize those with a proven track record and extensive knowledge of the legal system. Experienced bail bond agents can efficiently guide you through the process and secure your loved one's release as swiftly as possible.
Round-the-Clock Availability
In the world of bail bonds, time is of the essence. You'll want an agency that's available 24/7, ready to spring into action whenever you need them. When every minute counts, a bail bonds agency that's there for you at the drop of a hat can make all the difference.
Stellar Reputation
A bail bonds agency's reputation can speak volumes about its reliability and trustworthiness. Do your due diligence by checking online reviews, testimonials, and seeking recommendations from friends, family, or your attorney. A reputable bail bonds agency is worth its weight in gold when navigating this emotionally charged process.
Transparency and Open Communication
The last thing you need when emotions are running high is a bail bonds agency that tries to hide the ball. Choose an agency that's up front about its fees, payment plans, and any additional charges. They should clearly explain the bail process and keep you informed every step of the way. A transparent bail bonds agency will be an anchor in the storm.
Empathy and Compassion
During this emotional whirlwind, a bail bonds agent who genuinely understands your predicament can be a breath of fresh air. Look for an agency that treats you with empathy and compassion, listens to your concerns, and provides support and guidance. A bail bonds agent who puts themselves in your shoes can make a world of difference.
When faced with the daunting task of choosing the right bail bonds agency, keep these top tips and factors in mind. By selecting an experienced, available, reputable, transparent, and compassionate agency, you'll ensure your loved one's release is handled efficiently and with care. Remember, even in the darkest of times, the right bail bonds agency can be the light at the end of the tunnel, helping you and your loved ones overcome this challenging situation.